Automation has long been a cornerstone for enhancing efficiency on the shop floor. However, its potential in revolutionizing sales and marketing strategies within the manufacturing sector has often been overlooked.
Fortunately, with the emergence of new technologies tailored specifically for manufacturing, marketing automation has become a powerful tool for driving growth and aligning sales and marketing efforts.
In this article, we will explore the benefits of marketing automation for manufacturing companies and shed light on how it can transform their business.
The Need for Digital Transformation in Marketing Strategies
While traditional marketing methods like direct mail, trade shows, and printed collateral have played a significant role in the manufacturing industry, the current business landscape demands a digital-first approach. While it's crucial to retain some traditional marketing elements, it's equally important to adopt new strategies that leverage the power of automation.
According to Manufacturing Global, creating a brand strategy that differentiates your product from competitors is the top revenue driver for manufacturing companies.
By harnessing the right tools, some manufacturing companies have successfully generated quote requests from their initial email campaigns.
However, limited marketing resources often hinder manufacturers from achieving their goals. Automation can help in managing the marketing function where teams are small and time is scarce.
Top 3 Marketing Automation Software Solutions for Manufacturers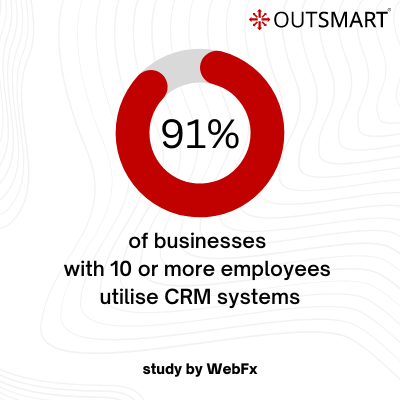 CRM Integration
CRM integration is a pivotal marketing automation tool that effectively manages customer relationships for manufacturers.
With CRM automation, you can streamline tasks such as adding new contacts to the CRM, sending follow-up emails to customers, and creating customer segmentation to nurture leads efficiently.
Automated CRM capabilities enhance customer satisfaction and loyalty, drive sales growth, and optimize the time utilization of the marketing team.
Moreover, CRM automation aids in tracking customer interactions and identifying key touch points within the manufacturing business.
This type of marketing automation empowers manufacturers to trigger automated emails or tasks based on customer engagements. According to a recent study by WebFx, a staggering 91% of businesses with 10 or more employees utilize CRM systems.
Email Marketing Software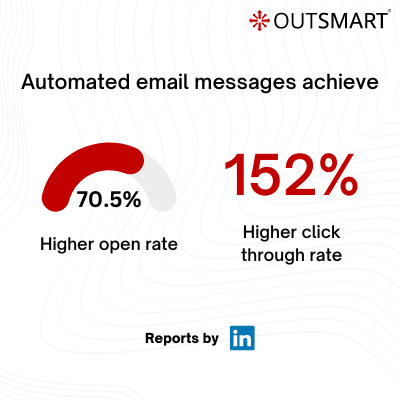 Email continues to be a key communication tool for B2B businesses. Email marketing automation is a critical strategy that enables manufacturers to effectively nurture and engage customers.
By harnessing email automation, manufacturers can send targeted and automated emails based on customer actions or interactions, maximizing the impact of marketing efforts.
For example, manufacturers can set up automated email campaigns to welcome new contacts or deliver product launch emails to prospects who have not yet made a purchase.
Additionally, email marketing automation assists in re-engaging customers who may not have interacted with the manufacturing business for an extended period.
LinkedIn reports that automated email messages achieve a 70.5% higher open rate and a remarkable 152% higher click-through rate compared to non-automated messages.
Social Media Marketing Automation
Social media marketing automation is a vital digital marketing tool that empowers manufacturers to engage and connect with customers through various social media platforms.
By automating social media marketing efforts, manufacturers can schedule and manage social media posts, thereby enhancing the effectiveness of digital marketing campaigns.
It also facilitates active listening and engagement with customers across different social media platforms.
For instance, manufacturers can set up automated alerts for any messages containing their brand name or product, ensuring timely responses and effective brand management.
Moreover, social media marketing automation enables manufacturers to monitor and analyze competitors' social media activities, gaining valuable insights and maintaining a competitive edge.
Conclusion
As the manufacturing industry continues to grow, marketing and sales teams must adapt and embrace new technologies to sustain their success. By leveraging automation tools, manufacturers can focus on their core competencies while streamlining their marketing efforts.
With marketing automation, time-consuming tasks like paperwork, direct mail campaigns, and other manual processes become automated, freeing up resources and enabling manufacturers to concentrate on what they do best.
By driving efficiency and aligning campaigns and communication, marketing automation becomes a powerful vehicle that propels manufacturers toward their goals and drives sustained growth in a competitive marketplace.